About Our Program
Oak Tree Recovery Homes is a structured living environment for men in early recovery located in Asheville, North Carolina. The safe supportive environment allows the residents to begin the recovery process. All guests are subject to random drug screens and daily curfews. This structured environment will be the foundation for the lifestyle they need to maintain sobriety and become successful members of society. Guests at Oak Tree learn to live again, one day at a time.
We believe the battle of addiction our guests are facing can be successfully conquered with our stringent guidelines for working a 12-Step Recovery Program. This includes attending 12-Step Meetings, obtaining gainful sponsorship, working the 12-steps, and daily house meetings.
Upon arrival at Oak Tree Recovery Homes, the primary objectives are to adjust to the new environment; get to know the guys; attend house meetings, and begin to develop their recovery network within the greater Asheville community.
Our comprehensive services are designed to help these men transition back into the community while equipping them with adequate tools and coping skills to effectively navigate this transition.
Through our combined experience, along with evidence-based best practices, we have designed a recovery residence that provides the following services:
Ongoing clinical support
is available through relationships with Intensive Outpatient Programs and Individual Therapists within the Asheville community.
Continuity of clinical care
is available through relationships with Intensive Outpatient Programs and Individual Therapists within the Asheville community.
Strengths-based assessments
in conjunction with the identification of short and long-term goals.
Daily in-house meetings
facilitated by a Licensed Therapist, Certified Substance Abuse Counselor, or Peer Support Specialist
Extensive family supports
are available that include: maintaining healthy communication; information and education on the recovery process; and, how to preserve effective boundaries.
Drug and alcohol screenings
using laboratory technology takes place multiple times per week, and we also utilize on-site instant read cups and random alcohol breath testing.
Discharge planning
to assist with the final stages of reintegration that includes individualized assessments of the client's needs and access to community supports as needed, up to and including connecting the client to monitoring services.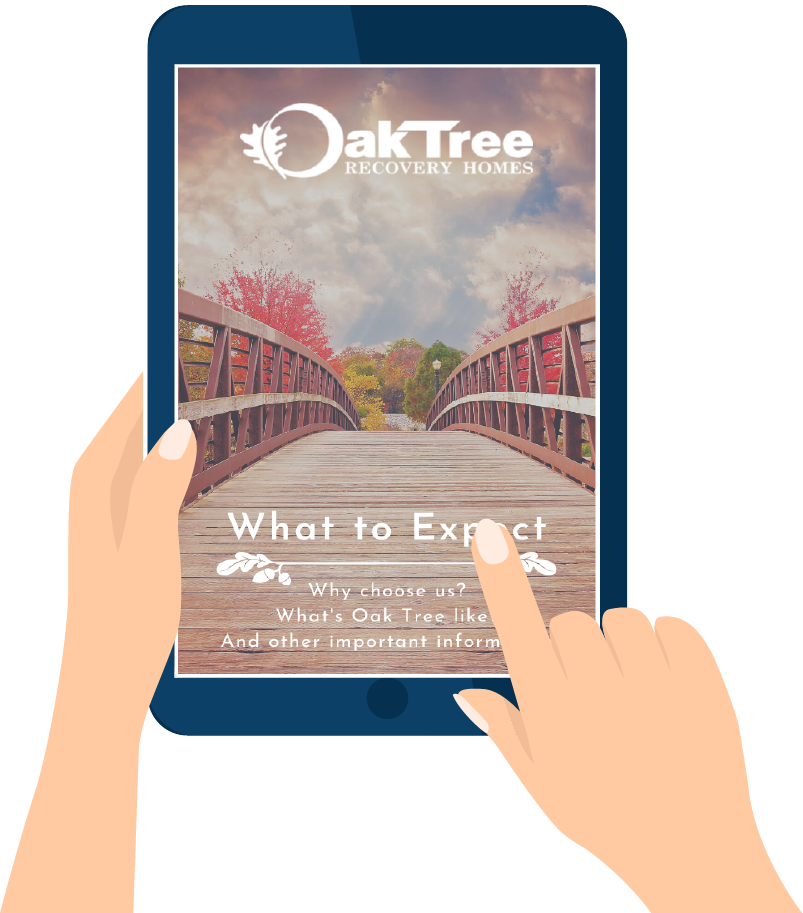 Download Our Free What To Expect eBook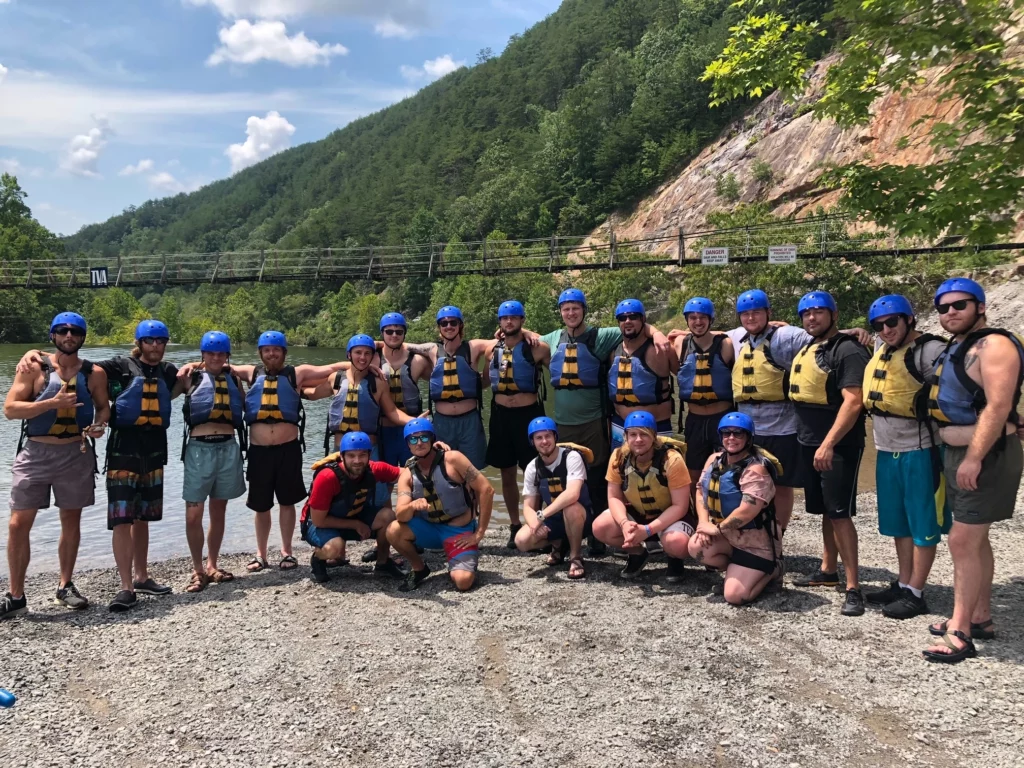 On a traditional weekday, residents will attend a 9 a.m. morning recovery meeting. During this time residents will check in with the house by discussing their plans for the day and any obstacles that may be impending personal recovery or growth.
This group is also facilitated by the 12-step process and spiritual readings. After the morning meeting, most residents will attend school or go to work. Residents not working or in school, especially during those in their first 45 days, will attend either NA or AA 12-step meetings, go to the gym, fellowship, or take part in structured activities such as hiking and other outside activities.
Additionally, the house hosts two house meetings a week on Thursday and Sunday to discuss house issues. There are also two 12-step meetings a week on the property; one open discussion bonfire meeting, and one speaker meeting. This makes a total of 9 staff facilitated meetings on the property a week. These small meetings tend to provide a safe, less intimidating environment for individuals to really disclose where they are at in their recovery.
Enjoying Sober Living Through Activities
The Oak Tree Recovery Homes location offers all it's residents' activities to help the men learn they can enjoy sober living in Asheville, NC with healthy endeavors, such as: