Sober living in Asheville, NC is the perfect place to begin recovery. Our male sober living transitional houses provide a safe, healthy environment for clients to make a full recovery.
A sober living home can be the difference between staying sober or returning to previous behaviors for many individuals in the early stages of recovery. With Oak Tree Recovery's sober living program, you can feel confident that you will be able to transition back into daily life right after treatment without experiencing any issues or drawbacks.
What is Sober Living?
For many recovering individuals, sober living homes are their only option for a safe, sober living setting post-treatment. Group residences known as sober living houses or halfway houses are available for people recovering from drug addiction. Individuals may remain substance-free while staying at these homes, which are owned by private individuals, charities, or corporations. Sobriety is strictly enforced at these properties and drug testing is required. In order to avoid distractions that frequently prevent a newcomer's rehabilitation, most sobriety programs are gender-specific.
Sobriety living houses are usually located in residential areas, but some are in areas with commercial and residential zoning. Residents often share common areas like kitchens, living areas, and backyards. A sober living home does not offer the same level of structure as an inpatient facility, but it does provide an intermediate sober environment in which residents can develop healthy coping skills and behaviors as they return home. Those who stay at these houses are encouraged to participate in recovery-based groups and outpatient treatment.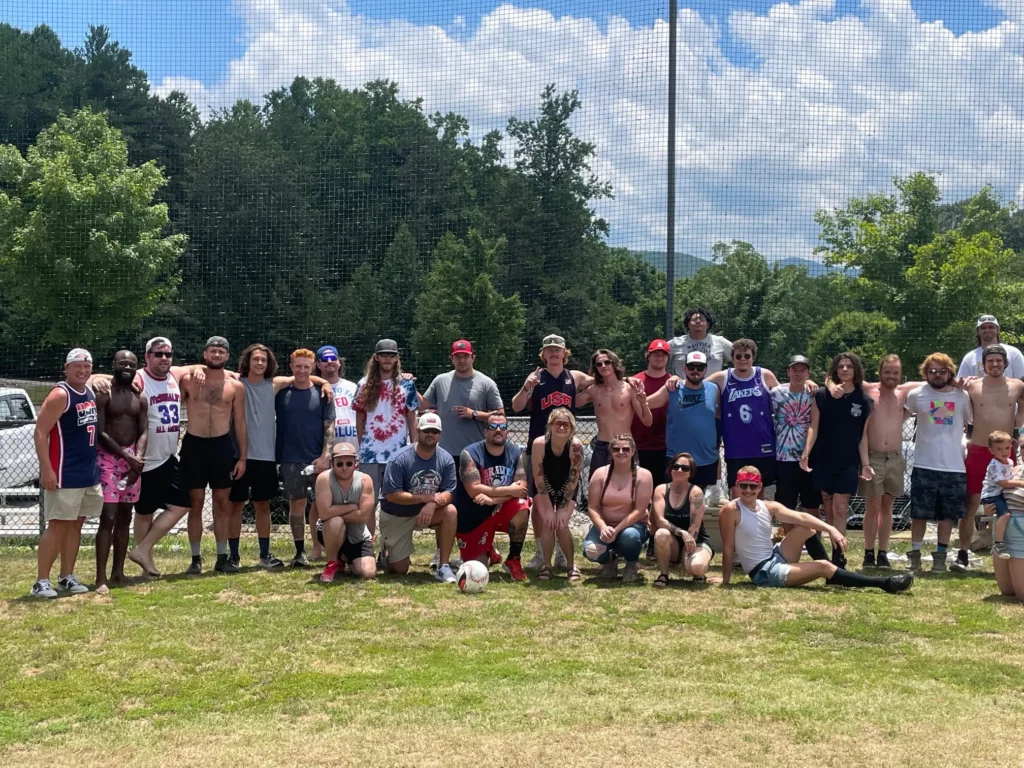 Who is Sober Living In Asheville Right For?
Sober living facilities are intended for individuals who have recently achieved sobriety after working through a treatment program at an accredited rehab facility. The camaraderie element of sober living homes is unique to other recovery programs as residents work together to maintain sobriety by providing each other with backup support. When residents share life goals, assist one another, provide one another with tools to stay sober, and demonstrate compassion for one another, they create a sober living home community.
Recovering alumni may also participate in service opportunities at sober living homes. Although you are not expected to return and assist once you leave a sober living home, we always encourage it. This may be beneficial to your own recovery in addition to the program and to others that currently stand on the same site where you once stood.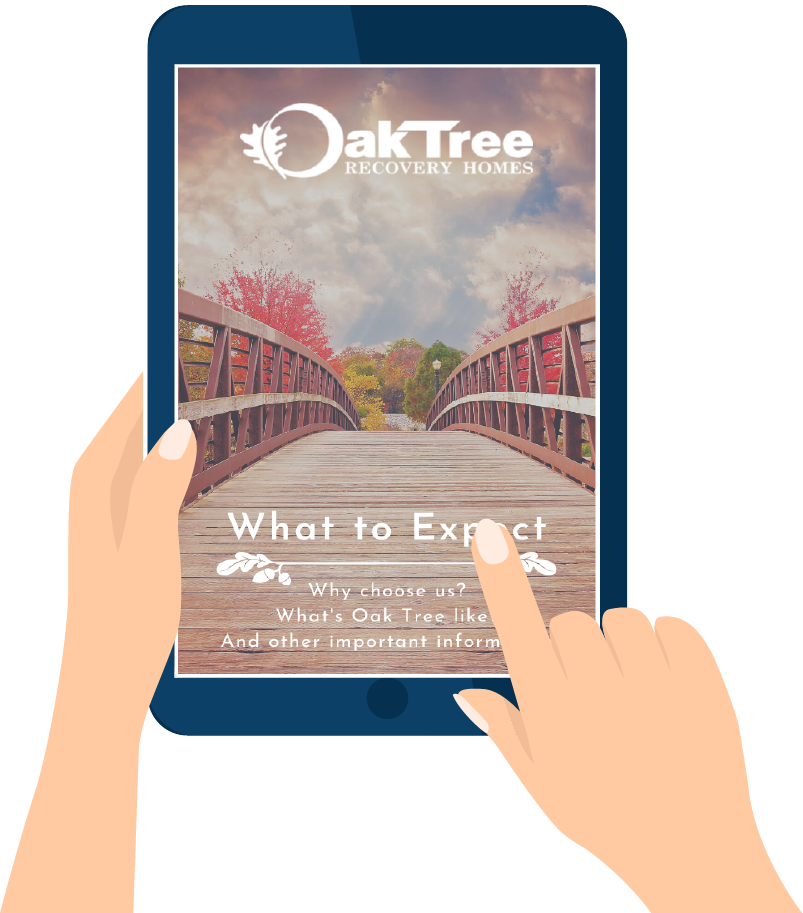 Why Oak Tree is a Men's Only Sober Living Facility
When you are recovering from addiction and are preparing to live independently, you benefit from reduced distractions and temptations. Living in a gender-specific sober home will help you transition smoothly. When you reside in an all-male environment—including your peers and counselors—you are relieved of a lot of distractions and temptations, allowing you to heal more effectively.
A study conducted by the Substance Abuse and Mental Health Services Administration (SAMHSA) discovered that men are reluctant to express emotions and have trouble identifying and understanding their own feelings. Since women are more in touch with their emotions, it is necessary to have gender-specific treatment in drug treatment facilities for individual and group sessions to be as effective as possible so that these differences can be addressed.
All-male sober living environments can keep men from being distracted and tempted as they recover. The National Institute on Drug Abuse believes that romantic involvement among members of a treatment group should be avoided, as it can negatively impact treatment for either party. A man in a sober living environment who is exposed to the distractions and temptations of a romantic relationship with a woman can be less likely to complete his treatment goal which is to learn how to establish non-dependent relationships.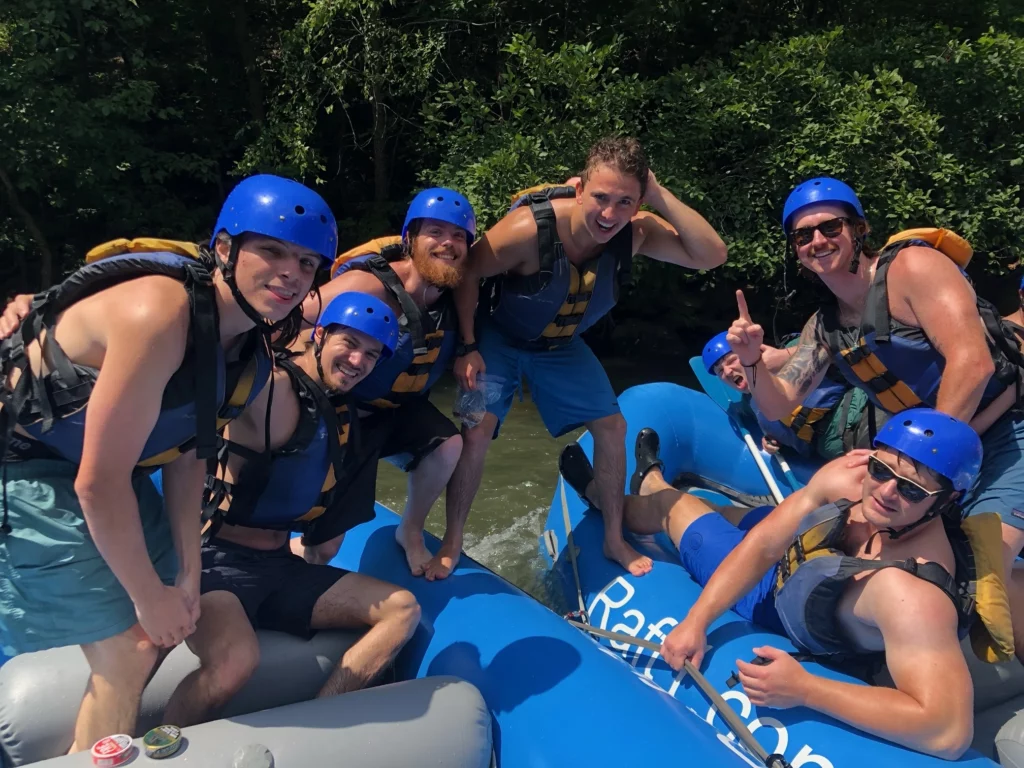 Sober Living vs. Halfway House
Recovery or sober-living homes are different from halfway houses in a few crucial ways. One of these is that residents of halfway houses may be required by the courts to live there, whereas residents of sober-living homes generally come from substance abuse treatment programs, not correctional facilities.
Those living in sober-living facilities are often involved in ongoing rehabilitation processes, including 12-step meetings and other substance-abuse programs, whereas those living in halfway houses might not be. Furthermore, many halfway houses are state-owned or sponsored, whereas most sober living homes are privately owned or managed treatment facilities looking to provide continuous care for their patients.
Sober Living Home vs. Rehab
The fundamental objective of rehab is to assist addicts in overcoming drug dependency. A rehab center or clinic may use traditional medicine and pharmaceutical assistance, a more spiritual approach, or a mixture of both, to aid addicts in recovery. Individuals with substance use issues frequently undergo inpatient rehabilitation or short-term residential treatment programs. Medical, mental health, and/or spiritual specialists manage rehabilitation and treatment centers and create a detox and recovery program that includes nursing/medical and mental health care, nutrition and wellness services, recreational pursuits, and much more.
Earned sobriety is then maintained after rehab by living in a drug-free environment within a sober house or sober residence. A sober home is an environment where people live sober as part of a rehab aftercare regimen. The absence of a sober living environment is a frequent barrier to long-term abstinence and sobriety. Residents of sober living environments are required to abstain from alcohol and illicit drugs in accordance with the principles of 12-step programs and other sobriety methods. In sober living environments, residents live a healthy, drug-free life in which they can apply their coping and life skills learned in rehab to the real world.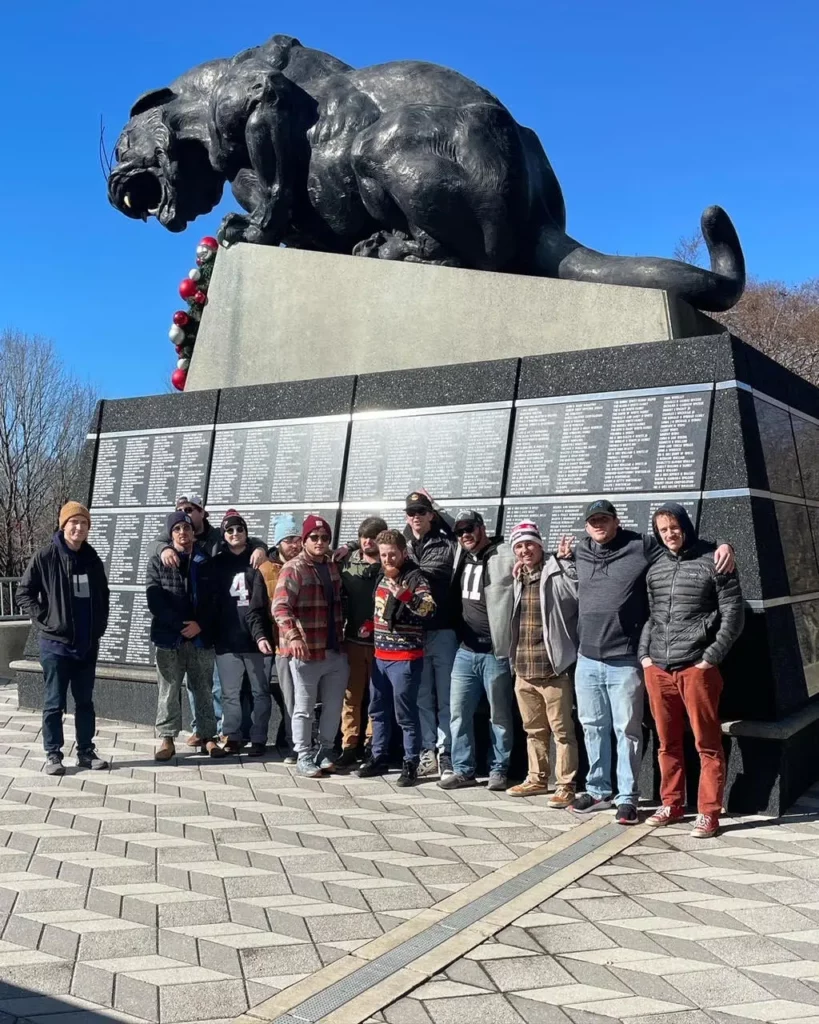 What to Expect
At Oak Tree and most sober living homes, residents will be required to attend a daily recovery meeting to discuss their goals for the day and how they can continue to grow and recover as individuals. Those who are employed or in school will attend school or work as well. During the first 45 days, those without jobs or in school will attend 12-step NA or AA meetings, go to the gym, socialize, or take part in outdoor activities such as hiking.
Furthermore, Oak Tree's homes hold two house meetings every Thursday and Sunday to address house concerns. There are two 12-step meetings every week on the property: one open discussion bonfire gathering and one lecture session. Staff members facilitate nine meetings every week. Individuals may express where they are in their recovery in a safe, less intimidating environment during these small group meetings.
At Oak Tree, residents frequently go hiking, kayaking, rock climbing, or camping in order to take full advantage of our beautiful location in the Blue Ridge Mountains. On rainy days, trips to the movie theater, indoor gym, or bowling alleys are common.
How Long Does Someone Stay in Sober Living?
The experts at Oak Tree recommend a stay in a sober living home for at least six months. According to the Journal of Psychoactive Drugs, the average stay at a sober living home was between 166 and 254 days. Individuals who stayed in sober living homes for longer periods of time had lower arrest rates, higher employment rates, and more stable housing situations, all of which were associated with a reduction in alcohol and drug-related problems.
Sober living homes allow individuals to remain as long as they continue to follow the house rules and policies. Addiction treatment programs often use a continuum of care to move individuals through recovery stages while they reside in these sober homes. If a resident is still involved in an addiction treatment program at a rehab facility, they must adhere to their care plan while residing at the home. Sober living environments are frequently the final stop before achieving lifelong sobriety and chances for recovery can only be improved and enhanced if individuals remain for a longer period of time in a sober living residence.
Benefits of Sober Living
Once you've completed rehab, you must choose whether to return to your previous environment or move to a sober living home. We'd like to discuss some of the advantages that sober living homes offer you after rehab if you are undecided. Sobriety demands continuous upkeep, and sober living residences provide the foundation for building your life in recovery. Some of the many advantages of sober living residences are listed below: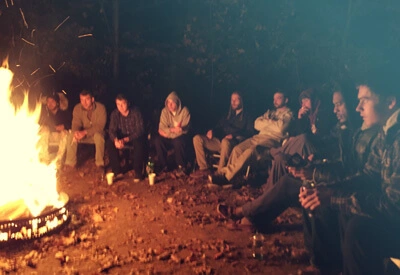 Support
You may return to bad routines that threaten your sobriety if you don't have a clear structure. Sobriety recovery houses offer the continuous structure and support you need. The managers of these homes enforce the regulations and policies and continually monitor the residents. In addition to enforcing the rules, the recovery housing staff can assist you with any issues you may be facing, in addition to leading group therapy sessions.
Relationships
When you were actively addicted, the one relationship you cared about was your connection to your drug of choice. In sober living facilities, you'll begin to build important relationships and feel more valuable. Your fellow residents will be able to assist you, as they know what you've been through. Because they comprehend your struggles and frustrations, they will not leave you alone as you pursue sobriety. As time passes, your sober living companions will become like family members.
Relapse Prevention
The consequences of abusing opioids are permanent. Sobriety environments reduce the chances of relapse by eliminating any chance of relapse triggers. Since there are no triggers present, you may continue working on your recovery plan and practicing the coping skills you learned in rehab, you may continue working on your recovery plan. It's crucial to recognize the triggers that might tempt you to relapse when recovering from drug dependence.
Life Skills
Your addiction damaged your relationships and your health, as well as your ability to meet your responsibilities. When you graduate from sober living, you'll be able to support yourself once again. These abilities are usually taught through compulsory tasks for each resident. You'll master how to do the laundry, buy groceries, and seek employment, among other things. A routine in your daily routine will help you master these abilities.
Are There Pre-Requisites to Sober Living at Oak Tree?
All residents of an Oak Tre sober living home must have successfully completed some form of intensive addiction treatment. The minimum age requirement is 18 and all residents must have been clean for a minimum of 30 days before residing in the home. Individuals charged with or convicted of violent crimes, arson, or any sort of sexual misconduct are not permitted to enter Oak Tree Recovery Homes.
Oak Tree Sober Living Standards
Abiding by random drug testing is the most fundamental and basic rule at a sober living home. In addition to abstinence from drugs and alcohol, residents must follow certain other house rules, such as having a curfew, performing chores, and attending local 12-step meetings. Residents are encouraged to return to work or school and are allowed to have their own car on the premises. Each member is required to contribute to maintaining the halfway house's cleanliness in order to help them develop as individuals in their personal recovery journey.
How to Enter Sober Living In Asheville
After your inpatient treatment program, you should enroll in a sober living home to give yourself time to rest, learn, and continue growing in sobriety, all while being surrounded by individuals who know what you're going through. Sobriety can be preserved and enhanced by sober living homes. The following are steps to enter a sober living home.
Complete Your Intensive Treatment Program
You may find the idea of making the next step on your sobriety journey thrilling. You will have more freedom, more opportunities, and more connections as a result. It's a wonderful thing to consider. However, it is important to focus on your inpatient treatment program until your team believes you are ready to move to the next stage.
Confirm Availability
Waiting lists are not uncommon for in-demand sober living homes. Every sober living home has limited space, and some must wait until a resident leaves before they are able to move in. Find out how long you must wait, and discuss strategies with your team. Some patients may benefit from a few extra days in inpatient treatment, while others may find a long wait discouraging and choose to seek new sober living homes. You should carefully examine the timetable and follow your treatment team's advice as much as possible.
Pack Appropriately
Once you've chosen where you want to live, consider what you can bring with you. Because these places are designed to eliminate all substance abuse temptations, the rules regarding what you can and can't bring with you may be very strict. If you're not careful, you might inadvertently bring a prohibited substance into your home, which could jeopardize your stay.
Cosmetic products that declare 'alcohol-free' may still contain alcohol, according to the US Food and Drug Administration. Drugs like lanolin alcohol, cetyl alcohol, cetearyl alcohol, and stearyl alcohol may be present despite the absence of ethyl alcohol. The same is true for valuable belongings such as jewelry and art, which are restricted in some sober living settings. Clothing and insignia are also regulated in some sobriety programs.
Arrange Transportation
Individuals with addictions may not be able to drive directly from an inpatient rehabilitation center to a sober living facility. You may also be tempted to make a few stops along the way if you are able to drive yourself to a sober house. Leaving an inpatient facility may give you a sense of freedom, but it may also cause you to make poor decisions that jeopardize your sobriety. For this reason, it is preferable to be escorted from the inpatient rehabilitation center to the sober living home.
Oak Tree Recovery Is Here
Having a sober living home after inpatient treatment can boost the likelihood of remaining abstinent. It provides social support to people with similar aspirations. It is a structured and safe environment that prepares the individual for re-entry into society.
Oak Tree Recovery Homes in Asheville North Carolina helps men of all ages who have recently left in-patient treatment or early recovery to achieve long-term recovery. Daily recovery support is given to clients throughout an average stay of four to six months, in addition to a safe, caring environment. Recovery support is provided to all clients in order to overcome the barriers that prevent them from leading a life of freedom and choice, based on the 12-step approach.

To learn more about our men's sober living homes or any of the other services we provide, contact a professional at Oak Tree Recovery today. With our help, you can live a fulfilling life in recovery. Do not wait any longer. We can help you beat this addiction once and for all.