10 Tips to Get the Most Out of Your Halfway House Stay
After you have achieved sobriety, the final step is to enter a halfway house. It is crucial to keep in mind that you can only achieve sobriety if you are dedicated to drug and substance abstinence. A halfway house is a good option after a drug rehabilitation or other treatment program. It can be intimidating to transfer from drug rehab or another treatment program to a sober living facility. Regardless of whether you are frightened of triggers or simply uncertain, it is crucial to enhance your time in a halfway house so that you benefit from the many advantages as much as possible. Here are some useful tips to ensure you get the most out of your stay.
Tips for Enjoying your Halfway House Stay
Sobriety is a process, and it cannot be accomplished without assistance. By joining a halfway house, you are opening your life to new possibilities. To make the most of your stay in a halfway house, you must believe that you can reach your objective. Your future should be considered, and you should seek out methods to maximize your time there. Here are some tips to get you started:
1. Respect Your Housemates
You may have one roommate while you're in a halfway house, but you may have to share the rest of the house with up to four to six other people. Having one roommate can be difficult enough, but having more than one can make things even more difficult. Everyone will have a unique schedule, distinctive tastes, and distinctive personalities, so in order for the whole house to function harmoniously, all housemates must respect one another.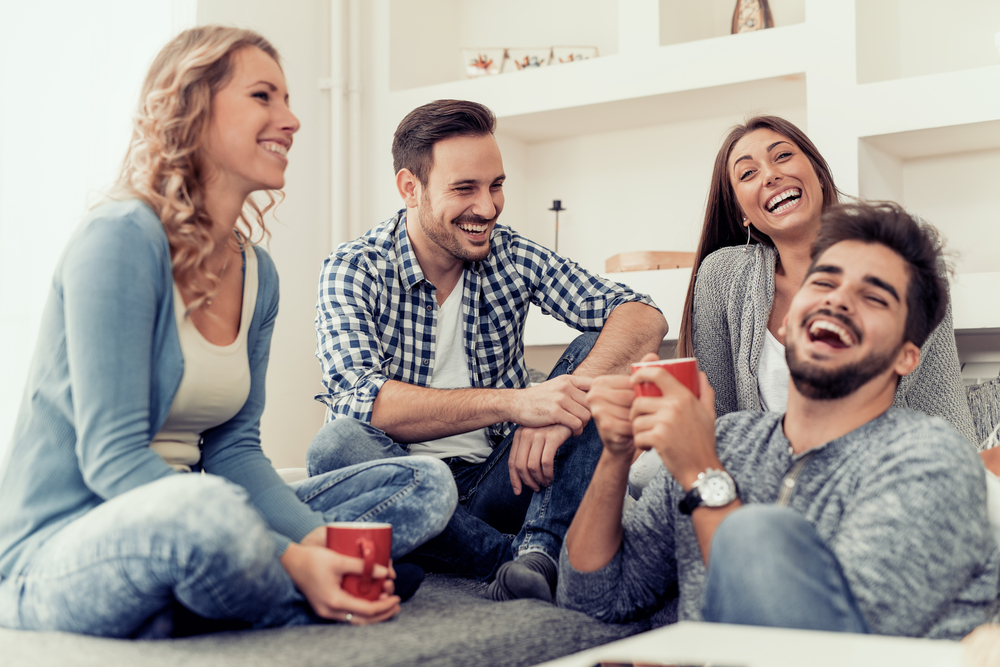 It's important to be respectful to others by keeping your volume down when listening to music or watching TV, keeping your house quiet overnight and early in the morning, cleaning up after yourself, and knocking on doors before entering. When everyone in the family gets along, the household becomes a calm, supportive, and positive place for recovery.
2. Follow the House Rules 
A halfway house operates by using rules and regulations to keep everyone protected and supported. You must come home by curfew, do your chores, take weekly drug tests, and pay rent on time, among other things. Every person in the home benefits when you observe these regulations, so you must follow them.
They will not only make your life simpler but also make everything run smoother for everyone involved if you follow them. If you begin to violate the rules, you will be penalized. For example, you may be restricted from staying out as late as you'd like, or you could be booted out of the home. No matter how difficult it may be, follow the rules if you want to succeed in sobriety. 
3. Save Money 
Since they are safe, supportive, and structured, halfway houses provide a supportive setting for continuing your recovery. Even if you don't consume drugs or alcohol in a sober living community, you'll still need to repair your life. People who live in halfway houses do so because they require supportive housing, don't have a home of their own, have a poor credit score or rental history, or have just gotten out of rehab.
Even if you don't live in a sober living community forever, you should set aside some money for the future. Halfway houses are a great time to save some money for future housing or investments, particularly if you have a little extra cash. Every time you are paid, save a certain amount for future housing or investments. 
4. Ask For Support
People in halfway houses usually seek assistance from support groups and therapists. This is highly recommended, and it is an effective method to achieve sobriety. You may also seek advice and counsel from other occupants of the house. It can help you gain insight into approaches to sobriety that you might not have previously considered, as well as offer you valuable pointers on establishing a routine, adjusting to the community, preparing for life outside the house, and handling cravings and triggers. Senior members may also offer helpful suggestions on developing a schedule, adapting to the surroundings, preparing for life outside the facility, and handling cravings and triggers.
5. Get Involved
You can stay focused on achieving lasting sobriety by participating in healthy activities and hobbies. Sobriety is a seamless recovery process that helps you get in the right mood by clearing your head and staying focused. Halfway houses frequently have activities such as hiking, golfing, kayaking, biking, and other sports that keep you focused and productive.
You can learn a new skill or language that you didn't know previously, or alternatively, volunteer to help others. Recovery groups such as AA and NA provide a broad range of opportunities. When you're in sober living, you can be productive by learning more about any topic you'd like to achieve expert status in.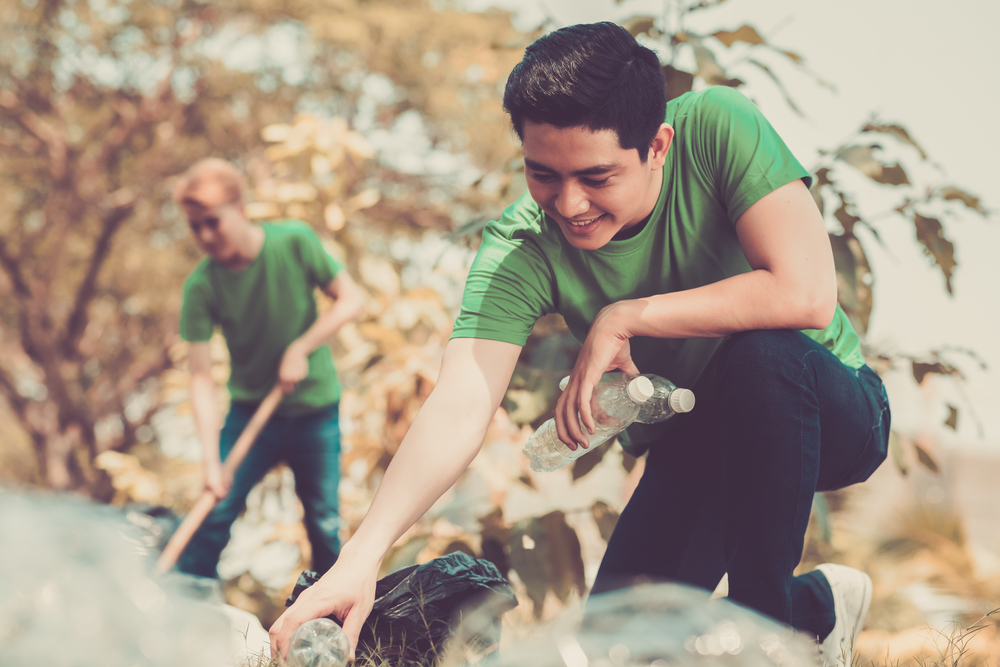 6. Focus on Your Health 
Even though sober living houses have a specific structure, their goal is to offer residents a chance to construct their own lifestyle as long as it adheres to the regulations. Even if you disliked physical exercise before, you may wish to do so now. You may be permitted or inspired to design your own diet plan or look for a nutritious diet plan. You may have gained weight and become inactive while struggling with addiction. Commit to an exercise routine that fits your lifestyle the best. While at the halfway house, maintaining sobriety is easier if you take good care of your overall health.
7. Get Plenty of Sleep 
It is crucial to get enough sleep to maintain psychological health during the recuperation process. Your mental health will benefit tremendously if you get enough sleep. Commit to keeping a regular sleep schedule to build resilience to potential stress or unexpected emotions. Doctors usually recommend eight hours of sleep per day for adults. You'll be able to perform well at work and at home if you get sufficient sleep and maintain your mental health.
8. Find a Mentor 
Some situations are more difficult to manage than others. We all have strengths and weaknesses. We may succeed in some areas but fall short in others. Remain mindful that you are not the only one struggling with drug addiction. Being addicted to drugs can be difficult. Having a mentor or sponsor may help you stay on the path to recovery during your stay. A mentor is someone you can turn to for assistance whenever you want it and is your friend, confidant, and guide. It is suggested to seek out a mentor to approach when you are having difficulties while residing within a halfway house.
9. Make New Friends 
It's one thing to be respectful of your roommates, but it's another thing to befriend them. Find things that you have in common with your roommates and ways to connect with them. You can invite them to join you for a 12-step meeting or for a weekly dinner. When you're friends with your housemates, it's much easier to live with them.
It's also important to establish a connection with your house 'mom' or 'dad. The person in control of the house, enforcing rules, and collecting rent and reporting back to the sober living home's owners is usually the 'mom' or 'dad.' It may be difficult to live with someone if you're constantly at odds with them. 
10. Attend Meetings and Therapy Sessions
It is critical to maintain sobriety while living in a sober home, but what you do outside of these environments is also crucial. You must regularly attend 12-step meetings and participate in any therapy appointments you have scheduled to maintain your sobriety. You may find it difficult to cope with challenges and get a unique form of support if you live in a halfway house. By attending these activities, you will also maintain your recovery on track so that you can succeed while living in a sober living environment.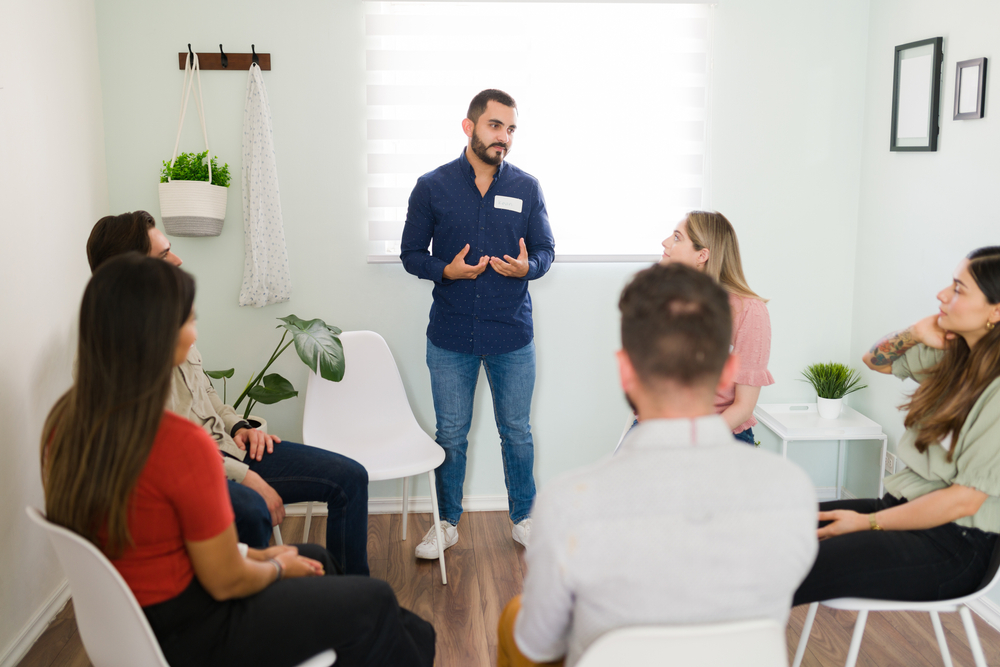 Oak Tree is Here For You
Oak Tree Sober Living provides all residents with the assistance and support they need to remain substance-free for life. Sobriety is an important part of any aftercare or relapse prevention plan. Residents at Oak Tree Sober Living receive the help and support they need to overcome substance-related disorders and succeed in the outside world.
In order to achieve sobriety and succeed in everyday life, residents work to develop new careers, new relationships, and new sources of meaning and happiness. Recovery is possible no matter where an addict has been but, to thrive in life, residents need structure and routine. On the basis of honesty, accountability, and integrity, residents at Oak Tree's sober living homes maintain sobriety and prepare themselves for a life free from the grip of addiction.
Few individuals get sober with the goal of living life as they had before. If you're ready to make a change, please contact the professionals at Oak Tree Sober Living today. We are here to answer any questions you may have and help you along the road to recovery.