How Do I Find a Halfway House Near Me? Find Out How With This Informative Guide
Have you been wondering: how do I find a halfway house near me? A halfway home may be the ideal option if you want to live a sober life but aren't yet prepared to return home. After completing a medical detox and an inpatient or outpatient treatment program, you've finally reached your goal of recovery.
When it comes to recovery, some individuals are intimidated by the notion of going home after becoming accustomed to treatment, particularly if they live in an environment that triggers their habit or don't have a strong support network. If you want to live a sober life but aren't prepared to transition to life at home, a halfway house is the best option. Continue reading to learn more about halfway houses including what to expect, how long a typical stay is, and where to find a quality halfway house near you. 
What is a Halfway House?
A halfway house, also commonly referred to as a "sober living home" in some cases, is a transitional living center for those in recovery from drug or alcohol abuse. After leaving a long-term addiction treatment center, prison, or homeless shelter, some people go to a halfway house, a sober environment to begin their recovery journey. In some instances, those who are in halfway houses are there due to court orders.
Delirium tremens and drug withdrawal symptoms are two withdrawal symptoms that are not addressed by most halfway houses. Individuals who have already undergone medical detox and have finished an inpatient or outpatient treatment program may benefit from a halfway house while those who have yet to undergo treatment would fare better by entering an intensive treatment program.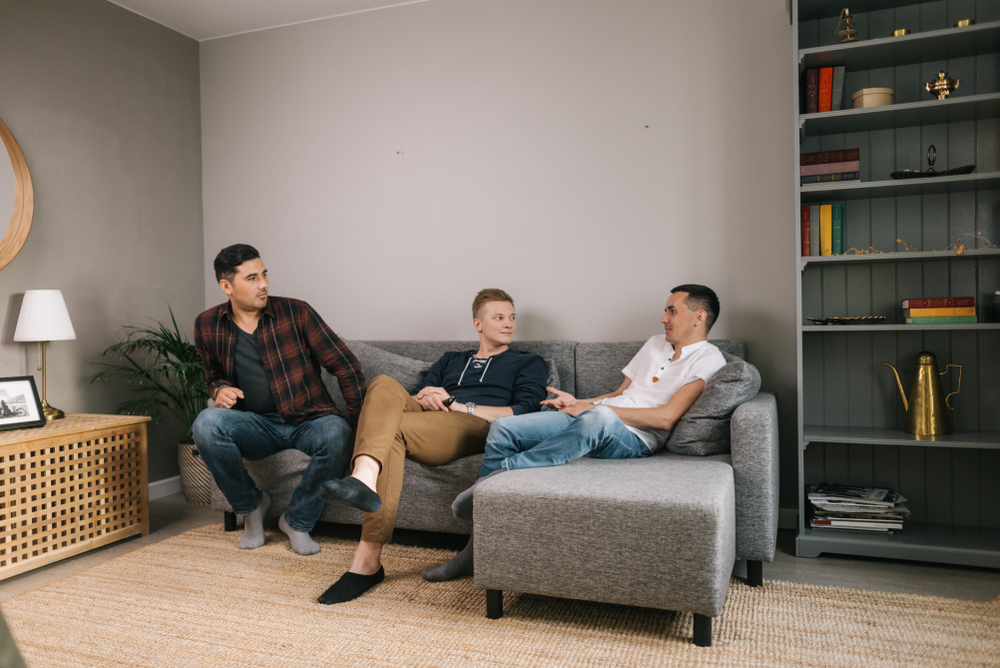 Typically, you will remain at a halfway house for three to twelve months, but the duration varies. With this much time, you will be able to rehabilitate, secure a steady job, and become confident in your sobriety.
Who Can Stay in a Halfway House?
Many sober living homes do not restrict who may reside there, but those who live in sober living homes are usually those who have already undergone treatment before moving there. Due to the fact that you must remain sober while living in a halfway house, those who already have some sobriety experience tend to fare better than those who are new to recovery. You don't have to be freshly sober or have gone through detox to live in a halfway house, but you must be willing to maintain your sobriety and abide by the house rules to live there.
What to Expect at a Halfway House
A halfway house provides more structure and support than staying at home, but it is less regimented than an inpatient treatment program. You can work and attend school while living there, but you must still attend 12-step meetings and other recovery gatherings in order to maintain your sobriety
Rules vary from one halfway house to the next, but there are some guidelines and rules that are universally applied. Upon entering a halfway house, you agree to these terms, and violating them has consequences such as fines, making amends, or even being kicked out of the facility. These are some examples of commonly enforced halfway house rules and policies:
Complete abstinence from drugs and alcohol
No acts of violence
Must complete assigned chores and tasks
No destruction of property
No stealing
Must adhere to set curfew
Must participate in 12-step or recovery meetings
How Long Will I Stay in a Halfway House?
You may be required to remain in a halfway house for as little as three months or as long as a year, depending on the severity of your addiction. In reality, the time required to remain in a halfway house is dependent on the extent of one's addiction. Some may have to remain for more than a year. It may seem overwhelming, but the longer you stay, the better your chances are of lifelong recovery.
The Journal of Psychoactive Drugs found that sober living homes accommodating those in recovery range from 166 to 254 days on average. This study also discovered that residence in a halfway house led to lower drug and alcohol relapse rates, lower arrest rates, higher employment rates, and more stable housing arrangements that are maintained for at least a year and a half. A halfway house is often the last step before going home, and staying there for a longer time might provide the foundation for long-term recovery.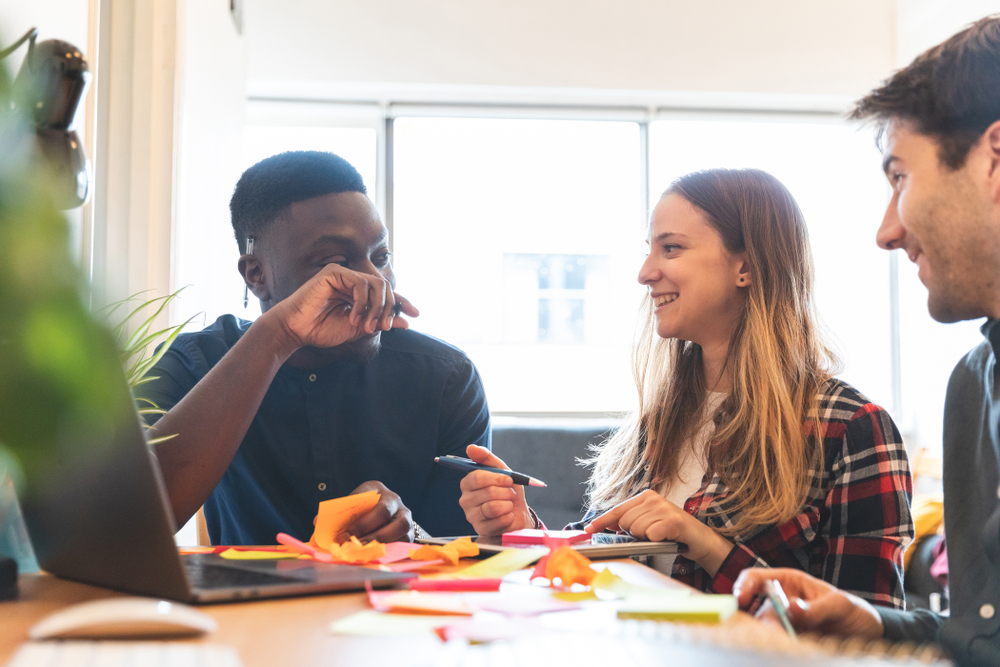 Benefits of Staying in a Halfway House
Many people benefit from living in a halfway house during their alcohol or drug rehabilitation. Although there is no shortage of challenges, the environment is supportive. Many people have difficulty adjusting to a sober living environment or meeting certain requirements. In addition to providing additional support, halfway houses provide a bridge between sobriety and regular life. It is a difficult transition for many who have just completed rehabilitation. The following benefits are associated with living in a halfway house:
Accountability
It is important for people in recovery to learn accountability. Setting boundaries and following house rules are two ways that halfway houses help their residents adjust to the demands of the outside world. It illustrates to them that authority is not necessarily a negative thing, as well as teaching them responsibility.
Reinforces Sobriety
Everyone must abstain from alcohol or drug use in halfway houses. This eliminates temptation and demonstrates to people in recovery that life can be fulfilling without these substances. Sobriety is an inherent element of life in these communities, and it is strictly upheld. In addition to sobriety, many halfway houses require residents to participate in Alcoholics Anonymous (AA) or other 12-step meetings.
Peer Support
People in recovery often find it difficult to get the social interaction they require. Your friends pre-treatment are likely still drinking or using drugs. The transition is tough, so finding new friends is challenging. Those in recovery can find companionship at a halfway house, where they can connect with individuals who understand the difficulties of clean living.
Employment Assistance
Many halfway houses provide assistance and guidance in finding work. You may be required to seek employment while residing there, as well as obtain assistance with creating a resume, filling out online applications, and interviewing. If you have difficulty finding permanent work, this support is invaluable.
How Do I Find a Halfway House Near Me?
Unfortunately, many halfway houses are poorly managed. When you are deciding where to live, you should ask for referrals and speak with people who have lived there or with people who know someone who has. These establishments are often the most accurately portrayed through word of mouth. Use your judgment, but if more than one person has a negative opinion, you should probably listen.
Ask your therapists or treatment specialists if you're in therapy and planning to live in a halfway house post-treatment. They should already know of good places to send you. You can then pick a location that will be safe, secure, and beneficial for your sobriety with their help.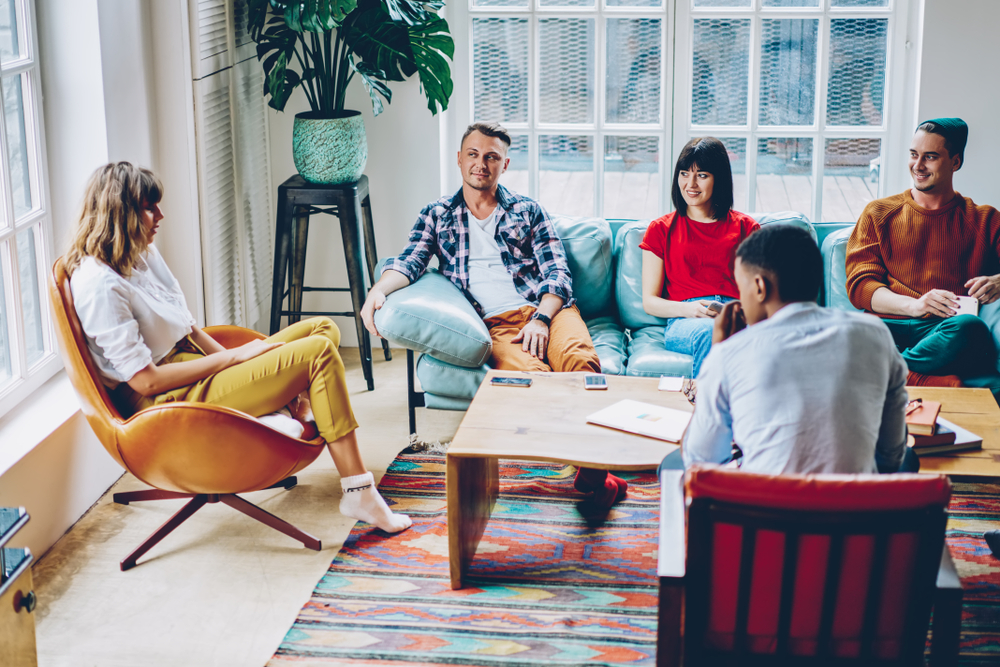 When searching for a sober home, the most effective thing to do is to spend time finding the right one. You should visit the location, speak with people who live there, and conduct your research. Your gut instinct about a location is a good guide, after all. Don't ever accept something substandard, instead seek the ideal location for you.
How Much Will My Stay Cost?
The price of living at a halfway house typically ranges from $100 to $2,000 per month. The amount of money that is required to live at a halfway house depends on the facility and the amenities provided. Facilities with basic amenities tend to charge between $400 and $800 per month, depending on their location. Assistance for covering the costs might be available through insurance coverage or the following:
Scholarships
Bank loans
Payment plans
Grants
Personal savings
Oak Tree Sober Living Can Help
If you or a loved one has finished an addiction treatment program and wishes to maintain your sobriety, you have come to the right place. In Asheville, North Carolina, residents at Oak Tree Sober Living Homes receive the necessary skills for long-term rehabilitation after completing an addiction treatment program. Every day, clients receive care in a safe and supportive environment. We at Oak Tree also incorporate 12-step strategies to help clients overcome the barriers that keep them from seeking a life of freedom and recovery.
The professionals at Oak Tree Sober Living are ready to assist you in overcoming your addiction. Please contact us to find out more about our sober living program in Asheville, NC. We are here to answer any questions you may have and look forward to hearing from you.