Why Choose Asheville for Sober Living?
Why choose Asheville for sober living? The better question is—why not? There is no location better than Asheville to rejuvenate your mind, body, and spirit as you commune with nature. Historically, Asheville has been a place of health and healing. Tuberculosis sufferers flocked to Asheville after the turn of the century, and those with tuberculosis still believe that the climate and mountain air have therapeutic properties. George Vanderbilt, the original owner of the Biltmore Estate, is said to have fallen in love with Asheville while accompanying his mother on a health getaway. In this article, we will discuss why Asheville is the premier location to complete a sober living program and what all sober living entails. 
Asheville's Healing History
Because of Asheville's favorable climate, people have been traveling up the mountain from South Carolina, Georgia, and other hot spots for nearly 200 years. The main attractions in Asheville and surrounding towns were the cool mountain air, the gentle breezes, the absence of swamps, and thousands of square kilometers of purifying forest.
People traveled to the country by stagecoach and then by railway to receive the care they required for their serious health issues: good food and peaceful country air, gentle nursing care, and an opportunity to relax after the pressures of the booming Gilded Age economy. According to climatic and geographic data from the late 19th and early 20th centuries, Asheville's plateau was known as a great sanatorium for eastern countries, where a cool atmosphere gave dry, tonic, invigorating, and bracing effects.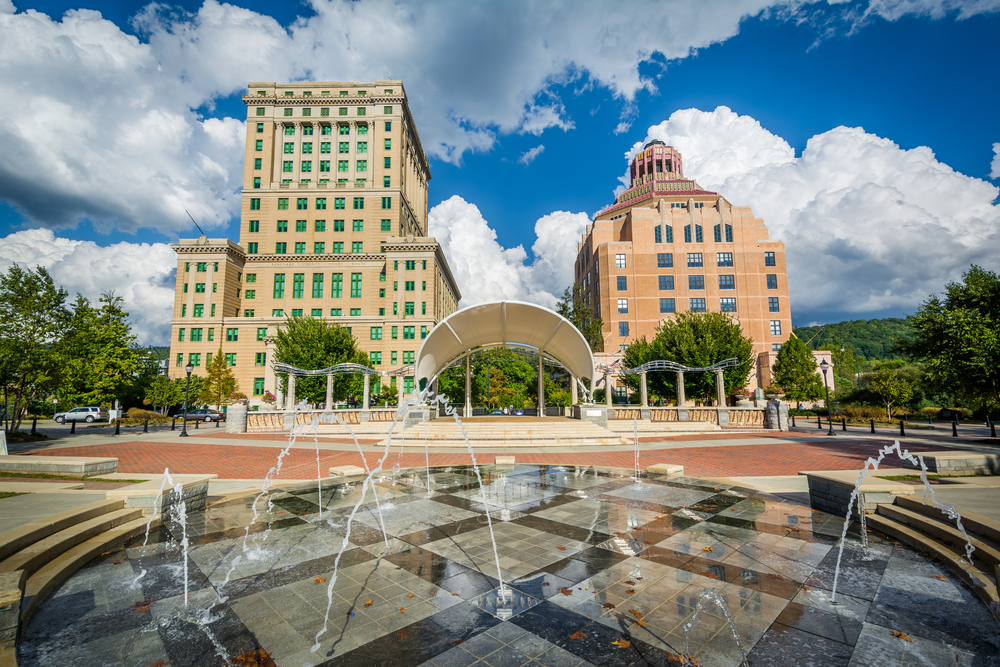 In particular, lung diseases were treated with fresh air. Tuberculosis was treated in Asheville because of the "climatic theory," which maintained that the altitude, atmosphere, and climate were ideal for curing the disease. For over 50 years, Asheville became one of the nation's leading destinations for TB treatment and research. Due to health issues, E.W. Grove established the "chill tonic" business empire in Asheville, as well as George Willis Pack's civic health-focused philanthropy. Even George Vanderbilt is said to have built his 250-room Biltmore after visiting his mother for health reasons. That is how Asheville became a health destination.
Addiction in Asheville
The use of prescription painkillers and other opioids has been a longstanding problem in Asheville. In 2018, 265 people were treated for opioid overdoses in Buncombe County emergency rooms. The same year, 79 people died from accidental opioid overdoses. Unfortunately, Asheville drug use reflects the general trend for drugs in North Carolina.
More recently, a report stated that from January 2020 through August 2021, Buncombe County had the highest overdose death rate per 100,000 residents in North Carolina, according to data from the North Carolina Department of Health and Human Services. The data shows that 74 people died of unintentional overdoses eight months into 2021.
Why Choose Asheville for Sober Living?
Visitors and residents of Asheville are rewarded with awe-inspiring natural beauty that features the Blue Ridge Mountains, canyons, waterfalls, and thousands of miles of hiking trails suitable for all abilities, including beginners and experts. The following are just a few of the reasons why Asheville is the perfect place to begin your sober living journey:
Beautiful Scenery
You will find no better setting to undertake your recovery journey than waking up to views of the French Broad River or being surrounded by the Blue Ridge Mountains. Birds chirp in the morning, making you feel as if you are a million miles away from urban life—and yet downtown Asheville is never more than a few minutes away, making it a fun and convenient place for friends and family who visit the area.
Plenty to Do
If you finish your sober living program in Asheville, you may prefer to stay. Asheville's downtown and arts district are home to dozens of shops, museums, and dining establishments. You may take a hot air balloon ride, go whitewater rafting or tubing, take a mountain bike excursion, or enjoy a walking tour of the city, among other things. There is always something new and exciting to discover in Asheville and the North Carolina areas just a short drive away.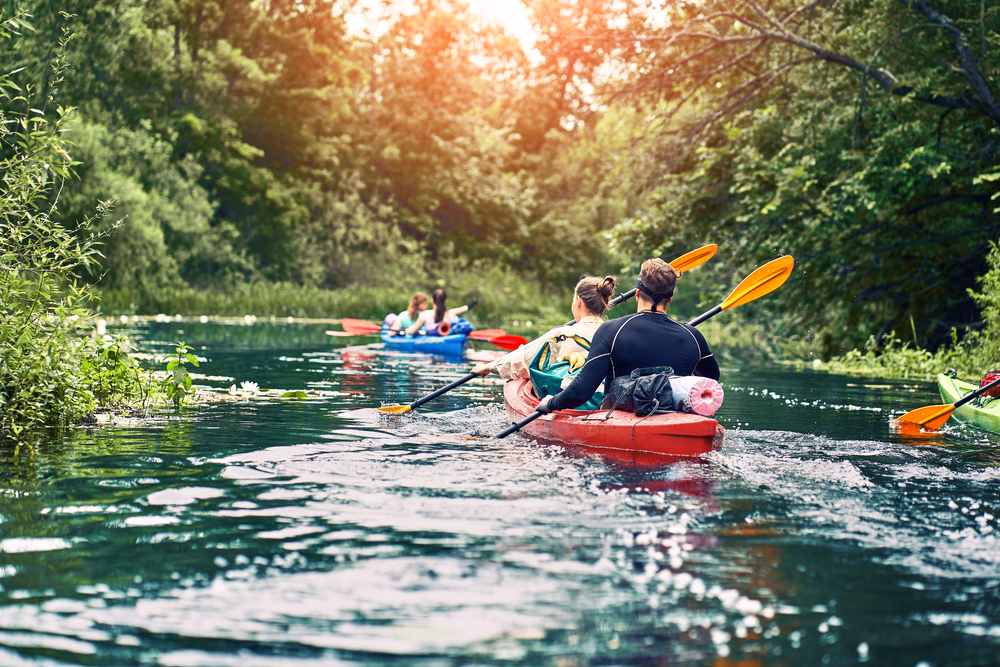 Affordable
Compared to many other U.S. states, living in North Carolina is less expensive. Rent is less costly than the national average, and homeowners in North Carolina pay some of the nation's lowest property taxes. North Carolina residents also pay less for gasoline for their vehicles, groceries, and in-state college tuition than residents of other states.
Comfortable
The climate in North Carolina is one of the greatest benefits of living in a sober community. All four seasons are experienced here, particularly in the western part of the state, such as Asheville, where you can witness gorgeous autumn colors. While summer may be hot in some towns, Asheville's higher elevations and cooler mountain winds make for a pleasant escape from the heat. River tubing or swimming in the many swimming holes scattered around the countryside are excellent ways to cool off.
What to Expect in Sober Living
Patients at inpatient rehabilitation facilities are fully immersed in their recovery programs and have little connection to their daily lives. In sober living homes, residents aren't confined to the property, and they may come and go as they please. Recovering individuals may feel as if they are restarting their regular lives by returning to their daily tasks and responsibilities. Although sober living residences are less restrictive than inpatient hospitals, they still have guidelines that clients must follow, including curfew times and group meetings.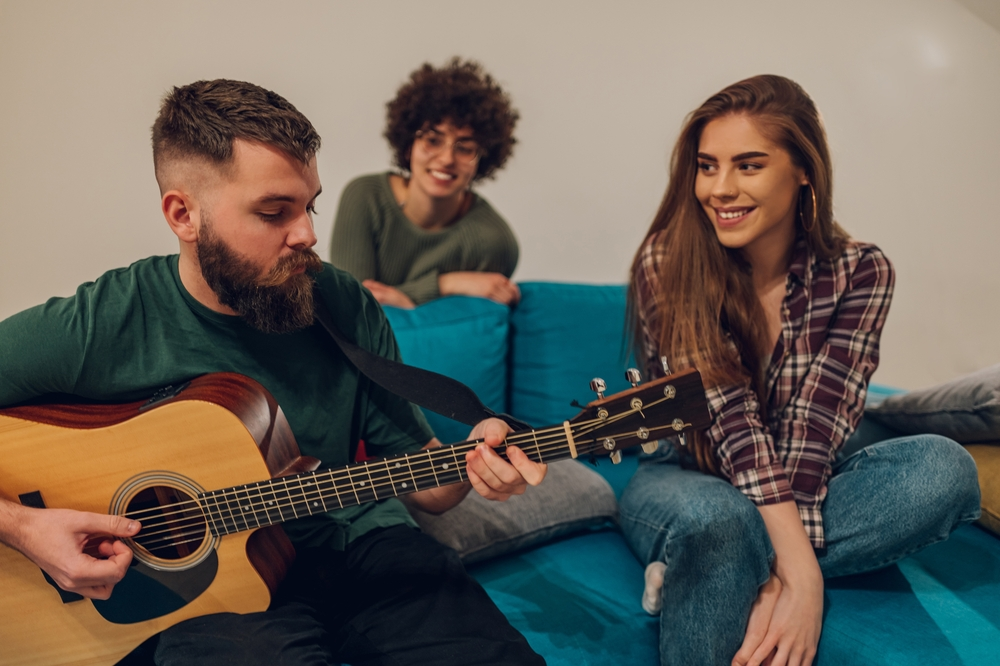 In addition to attending 12-step programs, developing structure, and maintaining sobriety, sober-living houses allow residents to develop positive relationships and reinforce their determination to stay sober. Because staying in a sober-living home creates positive connections and reinforces the desire to abstain from drugs and alcohol, staying in a sober-living home is crucial.
Those in recovery who return to their homes may feel lonely and isolated, but sober living houses can provide a supportive environment for them. Substance abuse and addiction can be supported through sober living houses that provide both freedom and structure for those emerging from rehab. Sober living homes are specially designed to assist people to adjust to life outside of rehab after treatment.
How to Find a Sober Living Home in Asheville
The best and probably easiest way to find a sober living home in Asheville is to speak with your therapist within your treatment program. They are likely very familiar with reputable sober living programs in the area and can help you get started. Non-profit organizations, religious organizations, community centers, and rehabilitation centers may also operate sober living programs. You should look for whether the facility has been accredited. A facility's reputation and quality may be indicated by its association with a well-known national organization.
It may take some time and research to choose a sober living program, but it is worth the effort. These programs are beneficial in a number of ways. Recovering people may rely on them not only to regain control of their lives as sober individuals but also to do so at their own pace. Because some people require more time to recover than others, this flexibility can be especially beneficial. A sober living residence provides each individual with the freedom to recuperate at his or her own pace.
Oak Tree Sober Living in Asheville, NC
Asheville continues to provide a wide range of options for those seeking both medical and non-medical approaches to wellness and recovery. After in-patient treatment, men in Asheville North Carolina can gain the skills for long-term recovery with Oak Tree Sober Living.
Residents receive daily care and a supportive, safe environment. Using the 12-step program, clients are assisted in overcoming the barriers that keep them from seeking a life of freedom and choice. If you'd like to know more about our sober living program, please contact Oak Tree Sober Living. We're eager to assist you in overcoming addiction and living a life free of it. Contact us today.